Tháng Tư 14
@
8:30 chiều
–
11:00 chiều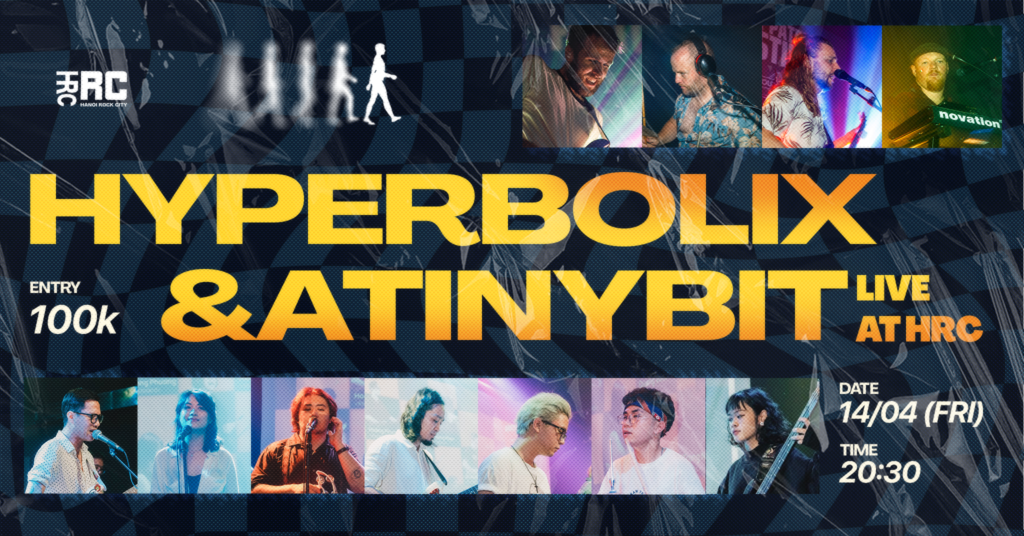 Get ready to rock out at Hanoi Rock City with a music show that combines the iconic sounds from iconic bands with the pulsating beats of live EDM.
Join us for a night of non-stop entertainment as talented musicians from Atinybit will take the stage to perform your favorite hits from the Arctic Monkeys.
But that's not all – the excitement continues with live EDM performances that will have you dancing all night. Our line-up – Hyperbolix, is Hanoi's premier party band. They will take you on a musical journey full of high-energy beats, melodic hooks, and captivating rhythms that will leave you wanting more. Playing live EDM and club classics with their added flair, you will surely see an entire floor and have a good time.
Get your tickets now and join us at Hanoi Rock City for a night of music, dancing, and pure fun!