Tháng Mười Hai 2
@
8:00 chiều
–
Tháng Mười Hai 15
@
8:00 chiều
HRC THE 13TH CELEBRATING WITH OUR CHERISHED FRIENDS
13 years of diversity – When music has no boundaries
As we celebrate our 13th anniversary, we reflect on the incredible journey we have taken. We are immensely grateful for the reason we started and what has kept us going throughout the years—our COMMUNITY.
With that said, let us invite you to our 2 SPECIAL NIGHTS for the expat community, showcasing and tributing our best friends who have been there with us through thick and thin.
Come be a part of this unique commemoration, expressing our thanks to all who have played a role in shaping the music scene.
𝐋𝐢𝐧𝐞 𝐮𝐩 𝐟𝐨𝐫 𝐃𝐚𝐲 𝟏 (𝟎𝟐/𝟏𝟐):
🔥 SOUL SISTAS
🔥 HANOING JAZZ BAND
🔥 DAN AND THE VICES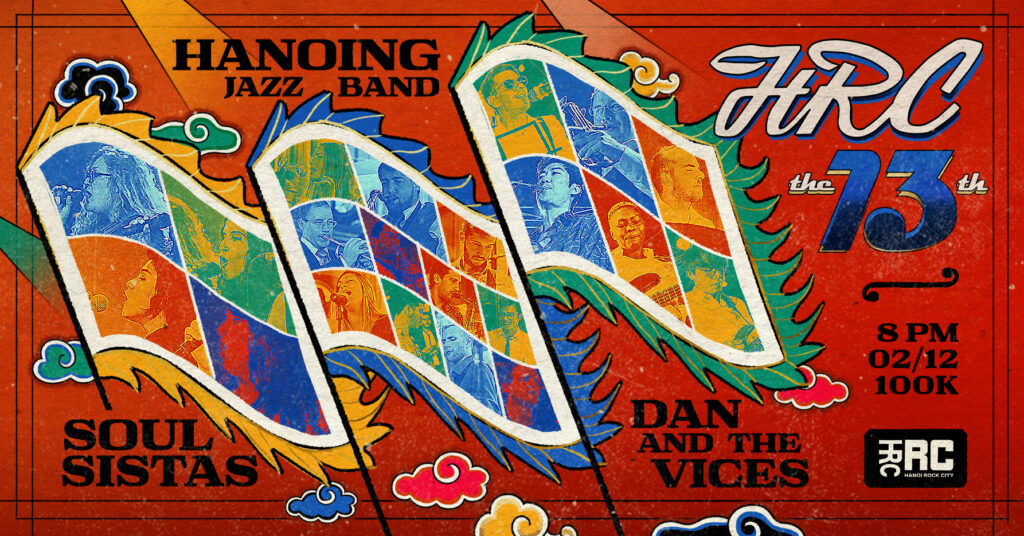 𝐋𝐢𝐧𝐞 𝐮𝐩 𝐟𝐨𝐫 𝐃𝐚𝐲 𝟐 (𝟏𝟓/𝟏𝟐):
🔥 HYPERBOLIX
🔥 ZAMINA
🔥 AMUSED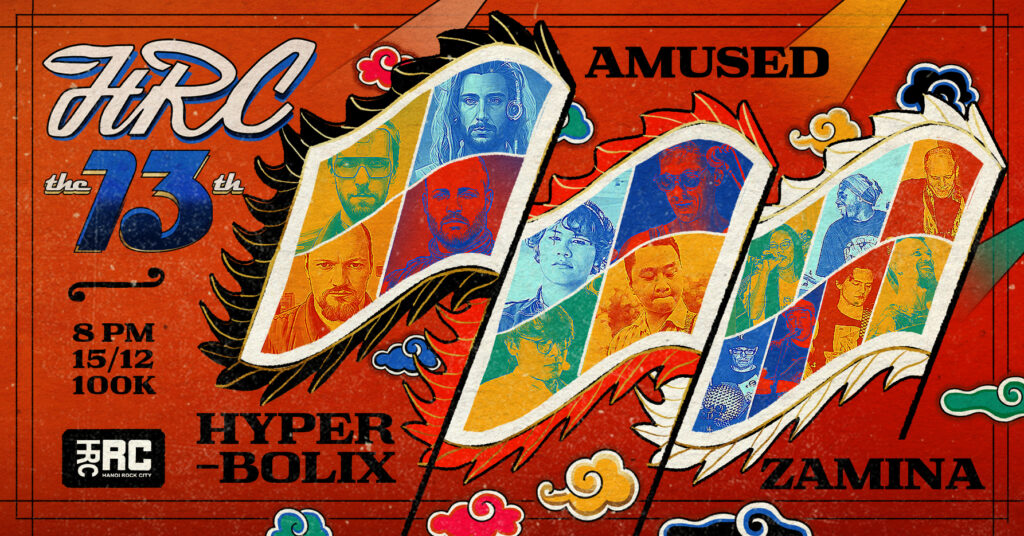 Long time no see guys, let's kill the night 💥
—————
HRC THE 13TH
👉 Day 1 (2/12): Soul Sistas, Hanoing Jazz Band, DAN and the VICES
👉 Day 2 (15/12): Hyperbolix, Zamina, Amused
👉 Time: 8PM – Entry: 100K
👉 Hanoi Rock City, 27/52 Tô Ngọc Vân